What Does Human Grade mean? #
These Essential Omegas Green-lipped Mussel soft gel caps are legally suitable and approved for human consumption. Although we market this product for pets, it is 100% safe and effective for humans.
If you do decide to use this supplement for personal use please DO NOT take if you are allergic to fish or shellfish. The human dosage recommendation is 2 per day.
At What age should you start giving your cat Essential Omegas? #
We do not recommend feeding Essential OMEGAS to kittens younger than six months old.
What makes green-lipped mussels so unique and efficient in improving joint health? #
It is their diverse omega-3 profile. Unlike fish oils used in most supplements which only contain two different omega-3 fatty acids, EPA (Eicosapentaenoic Acid) and DHA (-Docosahexaenoic Acid) the green-lipped mussel also contains ETA (Eicosatetraenoic Acid). The combination of all three, means less inflammation, lower pain levels and more mobility for your cat.
What are the key ingredients in Essential OMEGAS? #
The main ingredients in the Essential Omegas are Green-lipped Mussel Oil, Extra Virgin Olive Oil, and Vitamin E.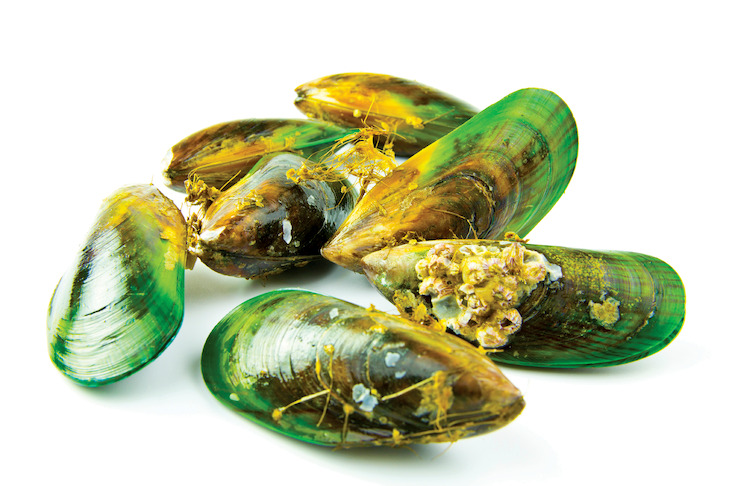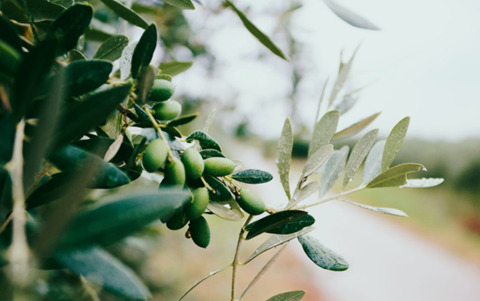 Extra Virgin Olive Oil is added as an antioxidant to extend the shelf life of the Green-lipped Mussel Oil.
Studies show that New Zealand's Olive oils (https://www.spandidos-publications.com/10.3892/ijmm.2017.3078) contain the highest levels of antioxidants and can retain full flavor and color.
All olive oil produced in New Zealand is high quality, extra-virgin and cold-pressed(EVOO). New Zealand has high standards for the production of its Olive Oil. The extra-virgin olive oil is an entirely natural product. This is due to how the oil is processed.
Fresh olives are squeezed into a paste at cool temperatures (cold-pressed). This pressing is done without using heat, chemicals, or anything else added to speed up the process. The paste is transferred to a tank and stirred until it begins to separate. The oil that remains at the top of the tank is extra-virgin olive oil.  This olive oil has the largest number of health-protecting antioxidants and nutrients possible for cold-pressed extra virgin olive oil (EVOO).
The third ingredient is Vitamin E which provides additional health benefits and maximizes the lifespan of these supplements. Our Vitamin E oil helps stabilize our Essential OMEGAs product, meaning that you'll get the maximum benefit from taking them. The Vitamin E we use is Alpha Tocopherol, the most common and strongest form of the nutrient. We choose this type of Vitamin E because it has been proven to last longer and be absorbed easier by the body than its synthetic counterparts.
We never use cheap fillers with adverse side effects – only natural ingredients; that is naturally grown and harvested for purity.
Is Green-lipped Mussel an anti-inflammatory? #
Green-lipped mussels, found off the coast of New Zealand, contains Omega 3 fatty acids, which are known to have anti-inflammatory and joint protecting properties.
Why should you give your cats Essential Omegas? #
Omega 3 supplements have many of the same benefits for cats as they do for their human owners: including:
Healthy Skin. Omega-3 fatty acids have anti-inflammatory properties, making them a great choice for cats with allergies or dry skin/hotspots.
A shinier coat and less shedding. Fatty acids are fat, so they help give your cat fuller, shinier fur. Omega 3s also improve the overall health of the hair follicles, which reduces hair loss when grooming themselves, resulting in fewer hairballs all around.
Joint health. Omega-3s decrease inflammation in the joints, which may be an issue for older cats suffering from arthritis. In one study, (https://www.petmd.com/blogs/thedailyvet/ktudor/2013/jan/omega-3-fatty-acids-fish-oils-and-arthritis-in-cats-29779) those that received daily doses of fish oil had improved movement compared to other animals that did not receive omega-3 supplements; they also had increased agility when jumping or navigating stairs.
Are Essential Omegas appropriate for pregnant or lactating cats? #
No, we DO NOT recommend that you do that. If you have any questions, please contact your veterinarian.
How often should I give this supplement to my cat? #
Essential Omega oils are recommended to be given to your pet every day. It is safe for long-term daily use.
Directions for use:
1-22 lbs. – 1 Soft Gel daily
How do I give the Essential Omegas gel cap to my cat? #
Some cats can take pills easily while others refuse. Unfortunately, most cats don't like taking pills, for those who won't, we recommend piercing open the capsule and mixing the contents onto their food.
How quickly will I see results? #
It typically takes around 4-6 weeks before seeing an improvement from taking the green-lipped mussel supplement. Some cats can improve faster than this, while others may take up to 12 weeks.
We recommend giving a double dosage for the first four weeks of use for the best results. A split dose in the morning and at night will allow quicker improvements that last longer.
Green-lipped Mussels are a safe and natural supplement that supports joint health; however, they are not magic pills, as they do not suppress symptoms but help reduce inflammation while boosting healthy cells – so it will take time for you to see visible signs of improvement. How long this takes also depends on the health of your cat prior to their consuming this product.
It is also important to note that every cat reacts differently depending on their current state of health – but if used daily, you should start seeing changes after 4-6 weeks!
Can my cat be allergic to Green-lipped Mussel? #
There are no serious adverse side effects associated with this supplement. However, its shellfish content may cause an allergic reaction in cats who also suffer from a shellfish allergy. If you have questions about using our product, please consult your veterinarian.
Will Essential Omegas help arthritis in cats? #
If your cat suffers from arthritis, the rich natural ingredients in our product have been proven to help relieve the joint pain and inflammation of arthritis.