Gotcha Day is the second most important day in the life of a rescued animal. It's the day they steal our hearts and become part of our family.
The first important day is when they are rescued.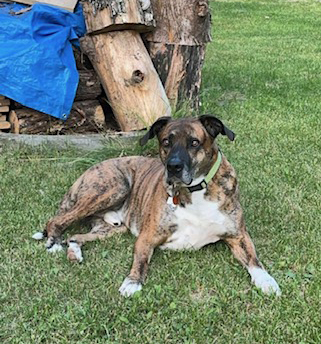 Houdini
Houdini is a 7 year old Great Dane/Boxer mix we rescued last October, because Ava Mae prefers the company of big dogs. They are best friends, but Houdini doesn't care for any other dogs just yet, he is working on his social skills. He is a big lover but gets scared easily and needs lots of reassurance. He has come a long way. We had to have his K9's fixed because they were broken when we rescued him. He was in rough shape, but he is doing much better with us and settling into his forever home!
Keri Ann
USA
Ava Mae
Ava Mae is a 8 year old Morkie that came to live with me after my step father passed away. We take care of family, and dogs are family!❤️
Keri Ann
USA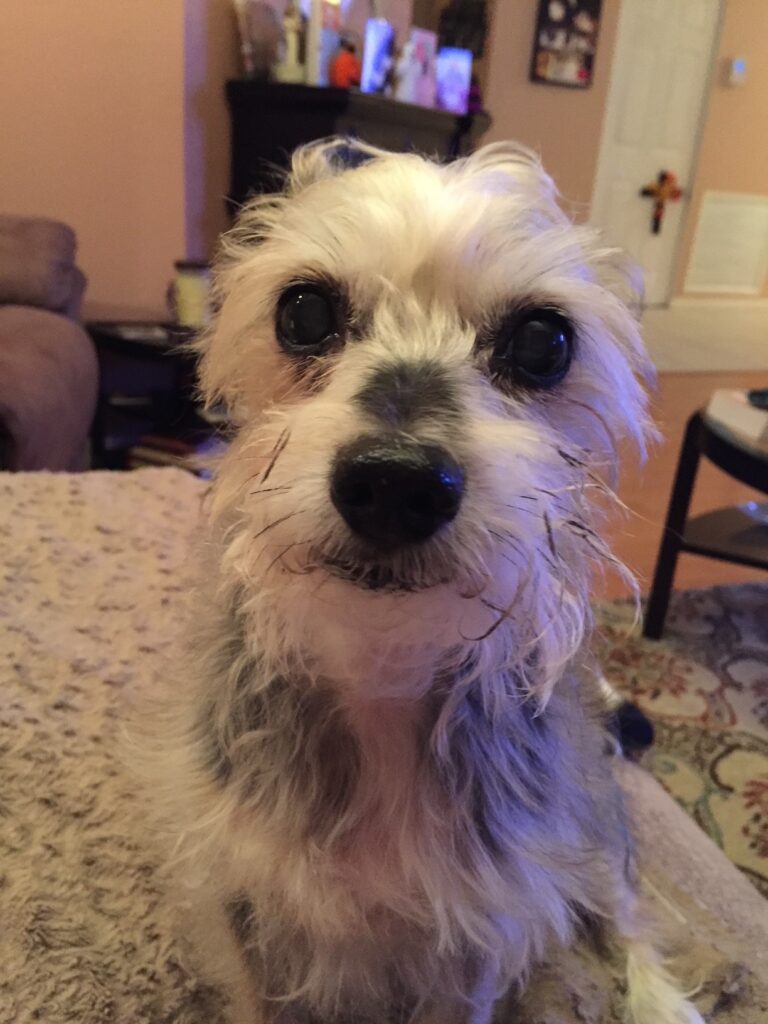 Chuckie
When we saw this little QT's face pop up on a local animal rescue, it was love at first sight!
"Fuzzy" aka Charlie/Chuckie was found undernourished and in bad shape wandering the streets.
The rescue group tried to find Chuckie's family but had no success.
We are not sure his story, perhaps he was abandoned?
All we know is, it was love at first sight. We applied to "foster" Chuckie which soon after became a "foster failure."
We adopted Chuckie at what we think was approx. 9 years old. Chuckie became a loved healthy little boy very quickly in our family.
Chuckie lived a long life with us. He passed away at approx. 17 years old. We miss him very much his love lives on forever in our hearts.
Mommy, Daddy, and Sister
USA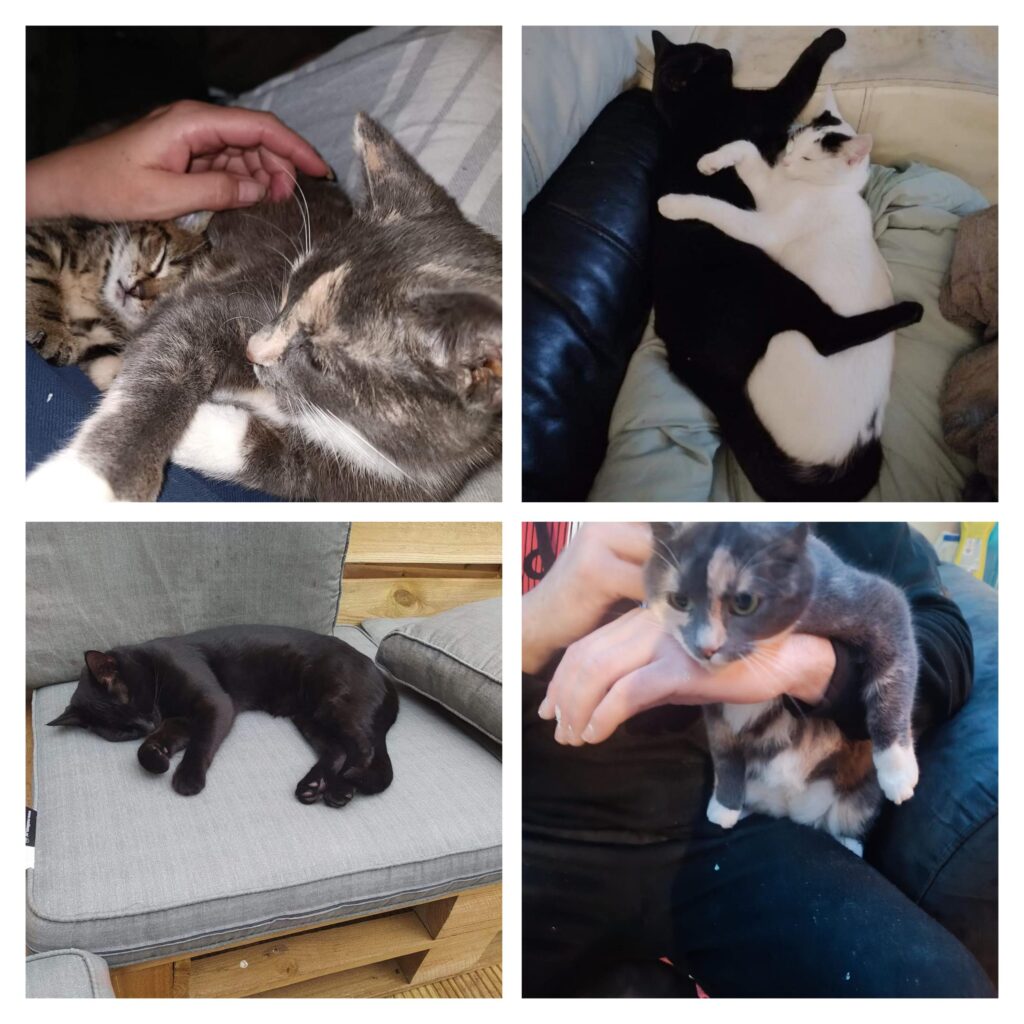 Kenzo, Sky, Tiger, Snookie and Black
May I introduce you to Kenzo, Sky, Tiger, Snookie and Black
My family adopted all these cuties by finding them on the street, in the woods, or from people who didn't want them.
For us, they have become part of our family.
All 5 are separate characters but we couldn't love them anymore 
.
It's so important that there are people who look after these critters because they didn't ask for this, that's why we try to give them everything that makes them happy.
Melissa
Belgium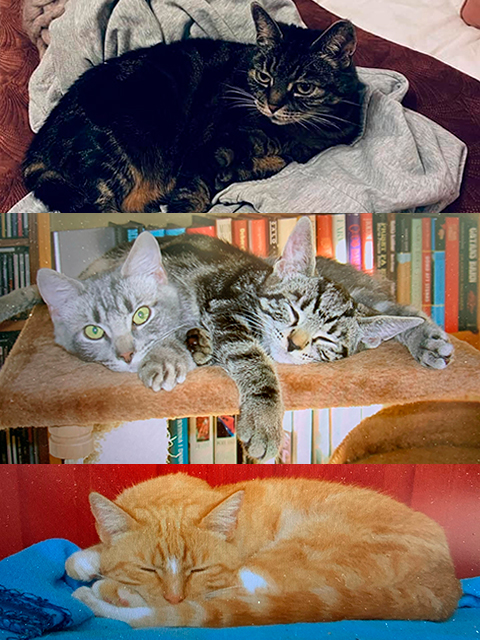 Zamira, Vlima and Oliver
My love for cats started when I found a 5-week-old kitten under the stairs of our house. She had run away from the neighbor when her mother cat died, and the neighbor wasn't caring for her.  We named her Zamira.
We loved Zamira so much that we wanted her to have a companion. We went to a local rescue to adopt another female but when we met a beautiful sister and brother who were available, we decided to adopt them both. Welcome to the family Vilma and Oliver.
16 years later Vilma is still by my side.
Alexandra
Sweden
George
My family and I moved to Illinois in July of 2022 from Manila and Guam. Since getting settled, we have been talking about getting a puppy, but we were delaying it since we were still working on getting Hopper, the puppy we fostered in Guam. Just last weekend, my wife and I, on a whim decided to drop by A.D.O.P.T the dog shelter and signed up. They introduced George to us, and we all fell in love with his low key and sweet demeanor… oh boy, we knew that there was no turning back after that. We put a hold on him, went supplies shopping and came back for George the following day. We are still hoping to welcome Hopper to our Illinois home but so happy and crazy now to have welcomed our newest bundle of joy, George. Do check your local dog shelters for fur babies waiting to find their forever homes.
https://www.facebook.com/AdoptPetShelterNaperville?mibextid=LQQJ4d
Jinky, Lui and our daughter Maliya
USA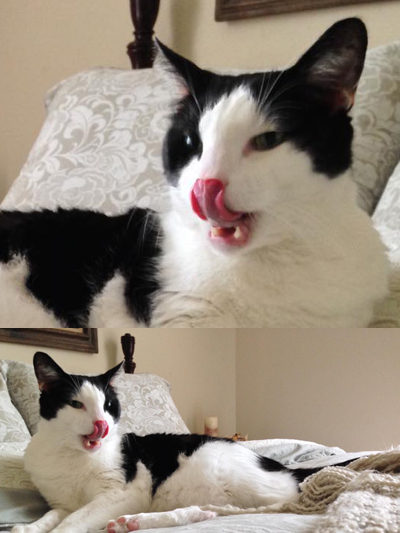 Cookie Monster
March 2013
I Adopted Cookie Monster when he was 7 years old.
He was such a character, like living with an opinionated old man!
Marty
USA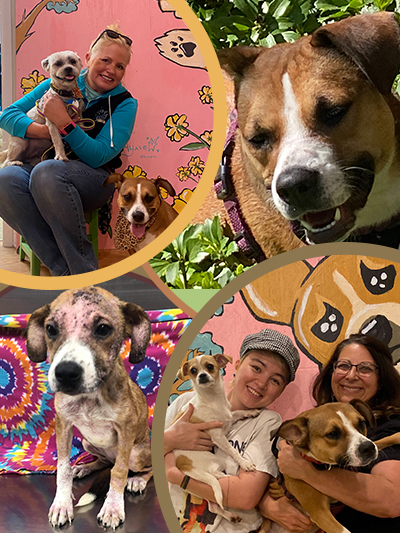 Ruthie
Ruthie Barker Ginsburg was very skinny puppy with mange when she was found on the side of the road in Tennessee. The woman who found her brought to an animal clinic where Abbie was working.  One look at Ruthie and Abbie knew she had to take her home. With the help of her mom, Abbie loved and nursed Ruthie back to heath. Having 2 dogs already, the mother/daughter duo couldn't keep Ruthie and arranged for her to go to Pittsburgh through Animal Lifeline, a nonprofit that helps find homes for homeless pets across the Eastern US. To raise money for their rescue operation, Animal Lifeline runs a thrift store. Ruthie's foster mom, Lisa brought her to the store where she observed how much Ruthie enjoyed being at the store.  I own Songbird Artistry, a shop in Pittsburgh and when Animal Lifeline heard I was looking for a new shop dog they knew Ruthie and I were perfect for each other. In the morning, I tell Ruthie it's time to go to work and she gets so excited her ears perk up and she runs in circles.  She enjoys her job and takes it seriously.  Every customer is greeted with a tail wag and she is a social media star. She poses for photos with customers next to her portrait painted by Kai Ayase #RuthieRoundup. She spends her days off going for walks, running in the woods and snuggling with me.
Debbie
USA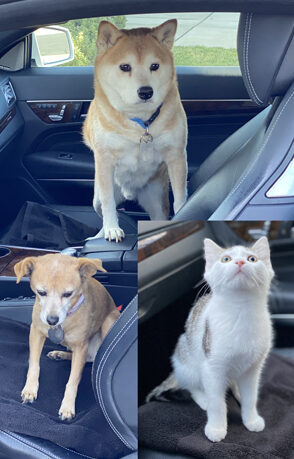 Peanut, Rigby & Venus
Peanut is a mixed chihuahua breed. Can you tell who's in charge? She always takes the lead while big boy Rigby must be on the passenger seat. Our little kitty Venus loves to go on car rides. Peanut was left on our front door over 14 years ago.
Rigby needed to be rehomed and we adopted Venus from a friend. We love these furbabies!
Wrapshell & Jonell
USA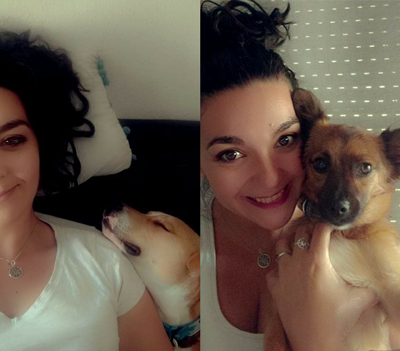 Jacko and Aisha
I would like to show Jacko and Aisha, they are two rescue dogs.
We welcomed Jacko from the shelter, we knew that because he was old, nobody would take him. He has been with us for six years.
Two years ago, we met Aisha, she was a dog that was abandoned in the street, she was only a one-year-old puppy, who was going to be euthanized, for being known as a dangerous breed, so we decided to adopt her and welcome her to our House.
They are lovely dogs, and we are happy to have them in our lives.
Noelia Ocaña
Spain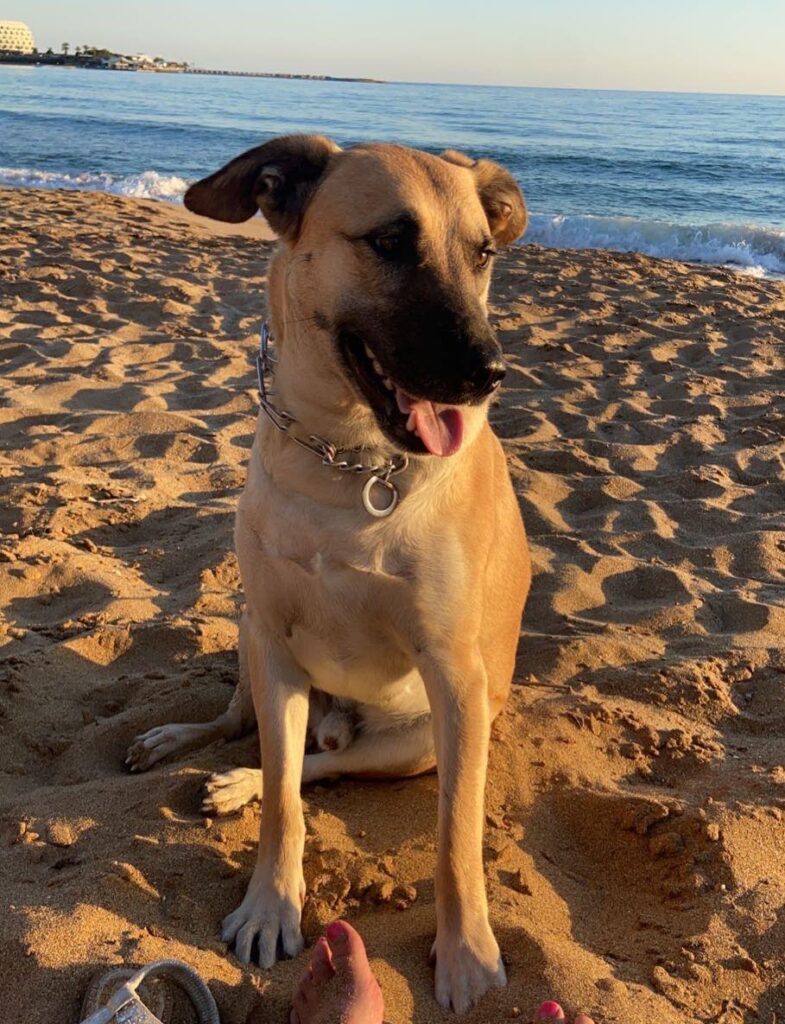 Foxy
We officially adopted Foxy on 1-1-2020 He was a stray dog in turkey who use to follow us to the beach for picnics, one day he decided he didn't want to leave us and sat outside our apartment for 16 hours waiting for us, so we decided to keep him 
Carly & Taaliah
UK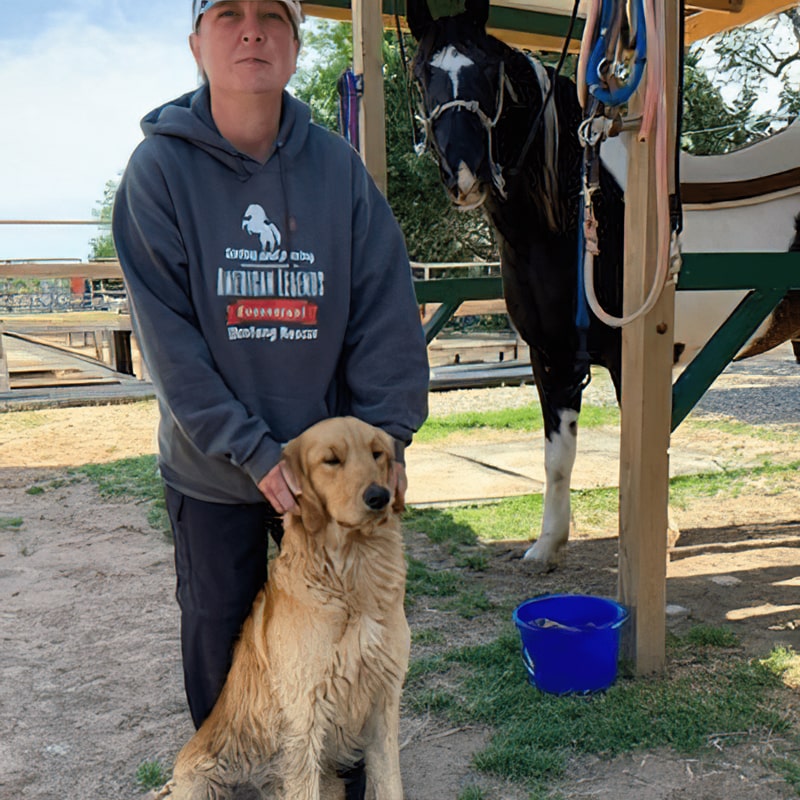 Bullet
April 19, 2022
This was an unplanned Gotcha Day.
I was conducting equine therapy with one of our veterans and this skinny Golden Retriever showed up.
I knew he would make a great therapy dog, but we already had 2 at home.
I found a possible home for him but before they met, we lost our Senior border collie, and we knew he was meant to become part of our family.
Candace 
USA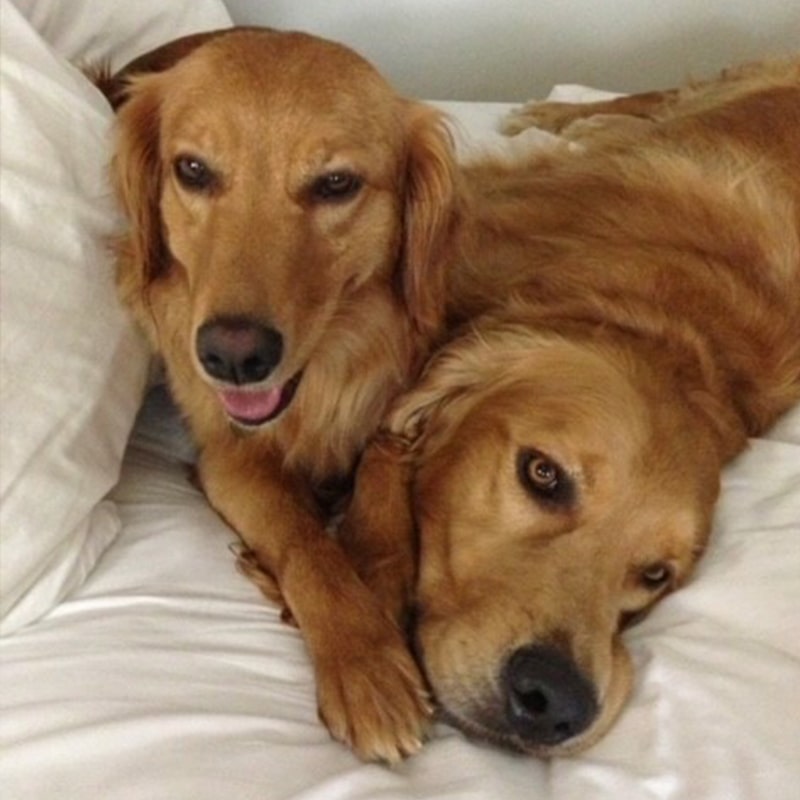 Cooper and Brandy
June 9, 2013
I adopted Cooper and Brandy in Minnesota and drove them back to Florida.
This was our first night together in the hotel.
They loved being in the big comfy bed together!
Terri
USA