In 2008 I was volunteering with a Golden Retriever Rescue located in Southwest Florida.
My responsibilities included interviewing prospective Adoptees and transporting Golden Retrievers the organization rescued to their new furever home. It was very rewarding and I'm still friends with families that I helped adopt these beautiful Goldens.
I'll never forget when I received a call from the founder of the rescue group, Mary Ellen. She told me that she just received a call from the local shelter saying someone had picked up a stray Golden Retriever and to come pick her up. This rescue had an agreement with the local shelter that anytime a Golden Retriever was surrendered Mary Ellen would get notified.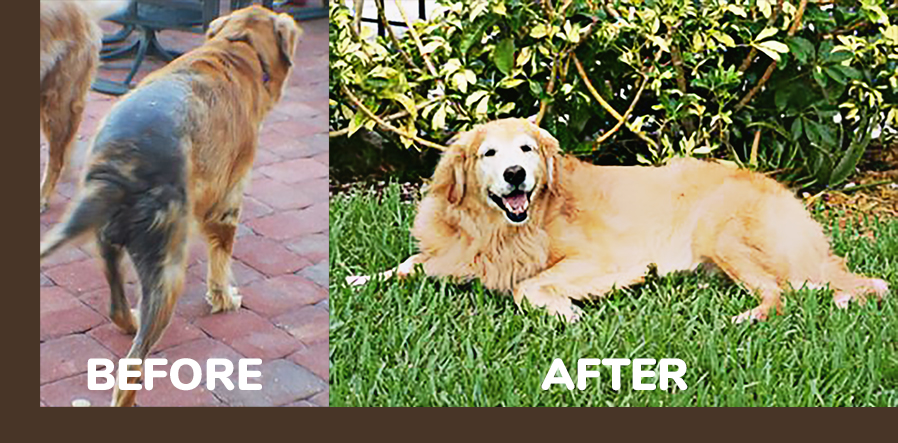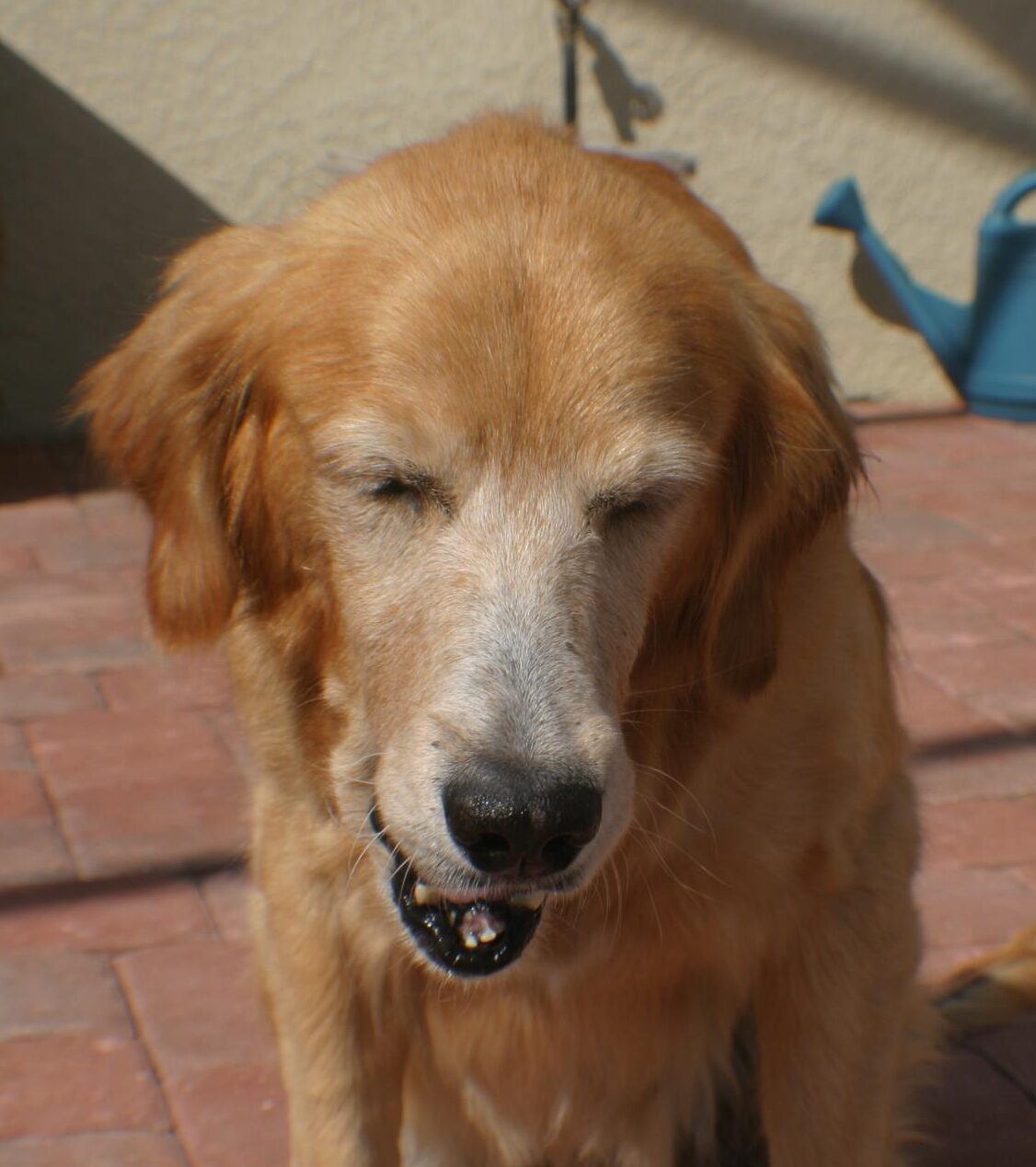 As a side note, many breed-specific rescue organizations have similar agreements with local shelters.  Mary Ellen called me because she had no one else that could foster this dog and from what she understood the dog was in bad shape. It was their assumption that this female was from a local puppy mill and had served her purpose and they were finished with using her and dumped her on the streets. I agreed to foster her.
I met the gal that had picked her up at the shelter and when she opened the back of her SUV I was speechless. I had never seen a dog that looked like this dog. She was missing most of her hair and all you could see was black skin. Both ears were massively infected. She had cage marks on all her legs and her teeth were broken; most likely from living in a cage. She was almost lifeless, very tired, and emotionless. My heart broke and I still cry to this day thinking about the abuse this poor dog endured.
I took her home and introduced her to Spencer and he slept by her side that first night. It was obvious this dog had never been exposed to love or kindness. With good food and lots of love she started to come around.  She was the most forgiving creature I had ever met.
One night I was lying on the couch reading the newspaper and she crawled up on my chest and started to lick my face. I couldn't stop crying and at that moment I decided I would adopt her.  I decided to name her Bella because I believed she would be beautiful one day. The next day I called Mary Ellen and made it official.
Mary Ellen reminded me that this dog had many health issues and there was no guarantee she would ever be healthy or even look like a Golden Retriever. I told her I didn't care I would do everything I could to give her the best life.
If you read the Veterinary's letter you will see that Bella was a mess and we were doing everything medically possible to get her well. Nothing was working. And then I was introduced to a Green-Lipped Mussel product from New Zealand. I started giving this product to both Spencer and Bella. The results were remarkable.
Since 2009 all my Goldens have taken a Green-Lipped Mussel product daily. I believe this shellfish from New Zealand has amazing health benefits and Bella's after photo is proof of that.