Directly spray Cellular BOOST into your pet's mouth, on a treat, or in their water bowl. This spray optimizes the osmotic balance of your pets' red blood cells, ensuring rapid cellular hydration and efficient transportation of vital nutrients.
Essential OMEGAS delivers a potent dose of Omega-3 fatty acids that are absorbed into the red blood cells, providing comprehensive health benefits.
Combining Cellular BOOST with Essential OMEGAS goes beyond traditional dietary supplementation. This powerful duo sets a new benchmark in pet health by merging cellular optimization with the richness of Omega-3s, ensuring unparalleled vitality and longevity for your pet.
Improves Skin & Coat Health
Improves Cognitive Function
Moose is my fifth Golden Retriever. After learning about Cellular BOOST and Essential OMEGAS I'm hoping these two supplements will give him a better quality and longer life.
Cellular Boost is amazing! I've been giving it to my two young dogs for a couple of months now and have seen improved skin conditions and clearer eyes and increased energy with both of them.
Kittens received their first vaccines today! I was watching a cartoon with Jones yesterday and they were singing Itsy Bitsy Spider, Went Up the Waterspout. One kitten has a half a tail, we have named her Bitsy and the other one is Itsy! The pics are on Itsy's eye last Saturday. I treated it with my Cellular BOOST spray twice a day and in one week, it all cleared up. Amazing mineral spray!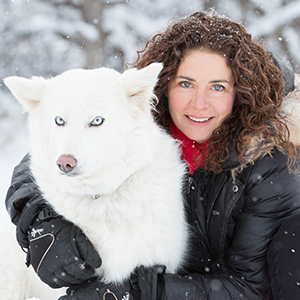 Dr. Allecia Maine
The Animal Healer
World Renowned Animal Wellness Consultant and Energy Medicine Expert for Animals and Humans
"I am so excited to share these unique products with you and your animals."